| | | | |
| --- | --- | --- | --- |
| 6 PM | Kick-off dinner | Introductions and a chance for everyone to get to know each other. | |
| 9 PM until | Comedy club outing | Comedy is one of my favorite things in life. This should be a great time | |
| | | | |
| --- | --- | --- | --- |
| 8 AM | Roof-top breakfast at our place | Nothing fancy. Just some Chic-fil-a biscuits and Starbucks with a great view. | |
| 10 AM – 2 PM | Events selected by the group (see below) | Depending on the weather and everyone's feedback, we'll line up some fun for the group. | |
| 2 PM – 6 PM | Free time | Maybe a nap? Or explore the city on your own? Up to you. | |
| 6 PM until | Fun at Biggs with dinner, cards, pool… | This is a 149 year old mansion that's been converted to a private cigar club. We'll have a wonderful night. | |
| | | | |
| --- | --- | --- | --- |
| Depart at your leisure | This part's gonna make me sad… | Feel free to come by our place have a quick breakfast and say goodbye or just head on home. | |
Give some thought to which of these Saturday morning activities sound appealing
Architectural boat tour. I've done this many times.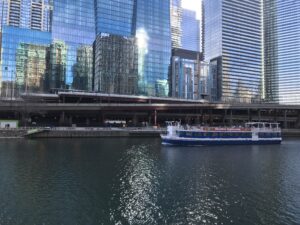 Lakefront Segway tour. Another favorite of mine.

Take a walk. Lakefront, Millennium Park, etc.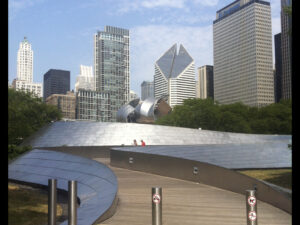 Bowling and bocce. There's a great spot 3 blocks from our place.

Axe throwing. I haven't tried this yet, but apparently it's great.

WhirleyBall. This is a blast. Think basketball from a bumper car.

Please fill in the info below so I can get a headcount.