First, a word about resources. I've got friends of all ages and career stages, which means everybody's not in the same place financially.  That you have been sent a link to this website is your evidence that I REALLY hope to see you at this event, so please don't let money prevent you from enjoying the festivities.
I'm covering the food, booze and events.  This leaves travel and hotel as your responsibility.  If you're interested in making it a road trip to save plane fare, let me know and maybe I can match you with a road buddy. (It's a 10 1/2-hour drive.)  As for accommodations, Kate will be out of town, so I can comfortably put two guys up at our place.
Second, a word about wives and girlfriends. We live in Chicago because it's a great town, so feel free to bring your  girl.  She's more than welcome at any of the events, assuming of course she's a fan of cigars and guy talk…
| | | | |
| --- | --- | --- | --- |
| 6 PM | Kick-off dinner | Introductions and a chance for everyone to get to know each other. | |
| 9 PM until | Comedy club outing | Comedy is one of my favorite things in life. This should be a great time | |
| | | | |
| --- | --- | --- | --- |
| 8 AM | Roof-top breakfast at our place | Nothing fancy. Just some Chic-fil-a biscuits and Starbucks with a great view. | |
| 10 AM – 2 PM | Events selected by the group (see below) | Depending on the weather and everyone's feedback, we'll line up some fun for the group. | |
| 2 PM – 6 PM | Free time | Maybe a nap? Or explore the city on your own? Up to you. | |
| 6 PM until | Fun at Biggs with dinner, cards, pool… | This is a 149 year old mansion that's been converted to a private cigar club. We'll have a wonderful night. | |
| | | | |
| --- | --- | --- | --- |
| Depart at your leisure | This part's gonna make me sad… | Feel free to come by our place have a quick breakfast and say goodbye or just head on home. | |
Give some thought to which of these Saturday morning activities sound appealing
Architectural boat tour. I've done this many times.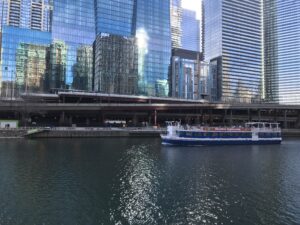 Lakefront Segway tour. Another favorite of mine.

Take a walk. Lakefront, Millennium Park, etc.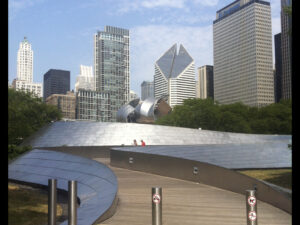 Bowling and bocce. There's a great spot 3 blocks from our place.

Axe throwing. I haven't tried this yet, but apparently it's great.

WhirleyBall. This is a blast. Think basketball from a bumper car.

Please fill in the info below so I can get a headcount.