Programs Available Nationally
Courses are formatted to obtain approval in any state (with the cooperation of a certified local school).
Ed has 3 simple goals when delivering his live programs: 
Sharing hard-won wisdom that can be put immediately into practice
Creating an environment for participants to learn from each other
Demonstrating that you can do very serious work without taking yourself too seriously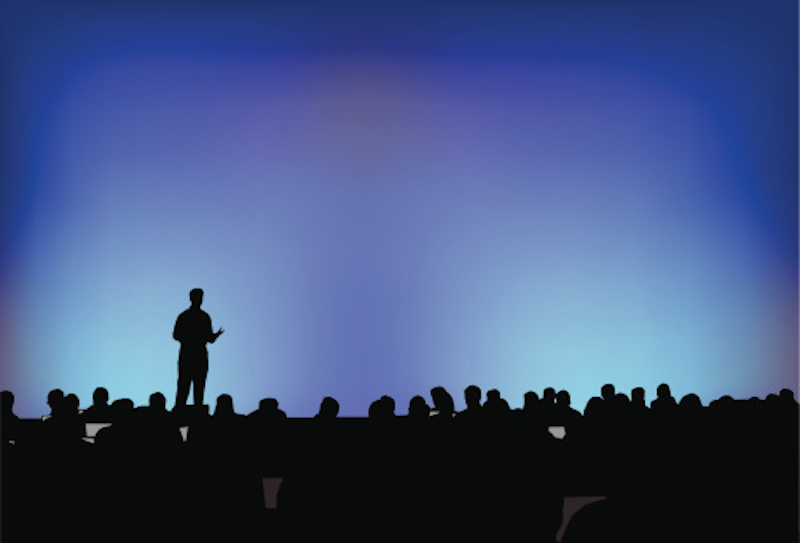 Ed's Continuing Educational Programs

Real Estate Basics for Rookies & Pros!
Thinking of a career in commercial real estate? This class will help you get started and set reasonable expectations. And if you're a seasoned veteran, you'll gain new insights into today's commercial brokerage market.
This three-hour class on commercial real estate basics covers everything you need to know to build—or maintain—a successful CRE business. Topics include:
The three essential principles of commercial brokerage

Four steps to starting a commercial brokerage business

Identifying the ideal client: a four-quadrant qualifying matrix

The typical tenant rep process

Salary vs. commission: making the trade-off

The prospect-to-client transition

How to make financial projections
Learn about the pitfalls and best practices involved in starting this business. Even old pros will learn new tricks in this valuable program.
CE Hours: 90 min. to 4 hrs.
Discover strategies and tactics for client acquisition, and learn how to execute tenant representation with excellence. We'll discuss typical clients, leases, and timelines—and why nothing is ever typical in this business.
In this how-to guide for tenant representation, learn everything you need to know about representing tenants effectively. We'll start by talking about relationships and the personal choices you make when choosing this career. Then we'll dive into practical tips and learn what to expect when representing tenants. Topics include:
Real estate career tracks

The real estate cycle

What tenant reps look for

Types of tenant clients and property owners

Four types of leases

An 11-point "typical" timeline, with milestones

Establishing a team, defining requirements, and developing RFPs
We'll close by discussing how nothing is really "typical" in this business—which makes it a fascinating way to earn a living.
CE Hours: 90 min. to 4 hrs.
How to Represent Landlords
Learn the basics of landlord representation—including the 11-step deal process—and hear advice from some of the industry's top practitioners. We'll take a hard look at real estate as an asset class and discuss how brokers add value as intermediaries.
In this three-hour course, we cover all the basics of landlord representation—and more. We'll share highlights from interviews with successful brokers, who talk about their best and worst deals, the keys to longevity and success, their biggest challenges, how they find deals, and time management. Other topics covered include:
The basic conflict between landlords and tenants—and how to resolve it

Categories of landlord reps and what they look for

Capitalization rates and how landlords underwrite real estate deals

Three phases of a typical property leasing campaign

The 11-step deal process

Types of leases and the major business and legal points within lease documents

A "typical" timeline—from introduction through negotiation
Learn why representing landlords is an exciting business—one that's full of challenges, but never boring.
CE Hours: 90 min. to 4 hrs.
Questions About Ed's Continuing Education Programs?
Lessons Learned in the Trenches: Commercial Case Studies
Discover the real world of commercial real estate as we explore five commercial property projects involving industrial and office properties. We'll discuss the challenges that had to be overcome, the lessons learned along the way, and much more.
This course takes you through five real-life examples of commercial property projects involving leases and sales of office properties, industrial properties, and land. Each project is unique, and several involved major complications that had to be overcome—including zoning and environmental issues, compressed time frames, and city government issues, just to name a few. These case studies touch on a wide range of topics, including:
How the business was won

The human dynamics involved in each project

Time and money trade-offs

Project milestones
For each case, we'll discuss the obstacles overcome and lessons learned in the trenches of commercial real estate.
CE Hours: 90 min. to 4 hrs.
Living With Lumpy Cash Flow
Taking up a career in commercial real estate means giving up a steady income. A "lumpy" cash flow is hard to get used to, both personally and professionally. This course provides practical tools for managing personal finances when your income is unpredictable.
A career in commercial real estate is exciting and rewarding, but it comes with trade-offs. One of the biggest trade-offs is giving up a steady income for a fluctuating one. Living with a "lumpy" cash flow can be challenging, even for the most successful brokers. This class will give you practical tips and tools for managing your personal finances. Some of the topics include:
How does your income stack up against others?

How to talk about money with your significant other

What 1099 brokers can learn from successful actors

How to run your financial life like a business

The four categories of money

The five important types of financial accounts
Ultimately, this class will show how doing right by your clients paves the way to both personal and professional success.
CE Hours: 90 min. to 4 hrs.
Do You Need A Custom Training Class Created?

Should Your Client Buy a Building?
After five to ten years in business, tenants often start to contemplate buying their own building. Whether or not they should do so is usually a complicated question to answer. In this co-taught class, you'll learn how to help clients make this significant decision wisely and efficiently.
Many tenants begin to question the wisdom of continuing to rent once their business has been established for five to ten years. But this question is not easy or quick to answer, and arriving at a decision can involve a lot of wasted time. Covering both financial and non-financial issues, this class makes the process simpler and more organized so your client can make the right decision in the right time. You'll learn what kind of team to assemble and who to include on that team, and we'll look at a six-branch logic tree of key questions that need a "yes" answer before the client should proceed with purchasing plans. You'll also receive a timeline to share with clients about the process of buying a building. And in the final hour of the class, CPA Jeff Olson of Carr Riggs & Ingram will discuss the tax implications of buying a building, as well as related issues like cash flow and personal risk.
Buying a building is a major decision that involves logic, process, and arithmetic. Help your clients with all three, so they can make the best decision for their business.
CE Hours: 90 min. to 4 hrs.
Have a Plan; Work The Plan
Based on Ed's six years of experience in running his own practice, this course provides tips and tools for operating a commercial real estate practice, as a team or as a solo venture.
Description: Building and running your own commercial real estate practice can be a daunting prospect. This three-hour course provides the tools you need to get started and to succeed. Topics covered include:
Personal tax structures
Team organizational structures
Criteria for selecting a firm with which to affiliate
Specializing by product, geography, function, and/or industry
The particularities of retail, office, industrial, land, and investment real estate
Ways to keep in touch after closing the transaction
Ed will also share lessons learned from his own practice, and he'll walk participants through his acronym for the transaction process: SERVE (seek to qualify, earn the business, review options and negotiate, validate documents, and ENJOY).
CE Hours: 90 min. to 4 hrs.
Commercial  Opportunities For Residential Agents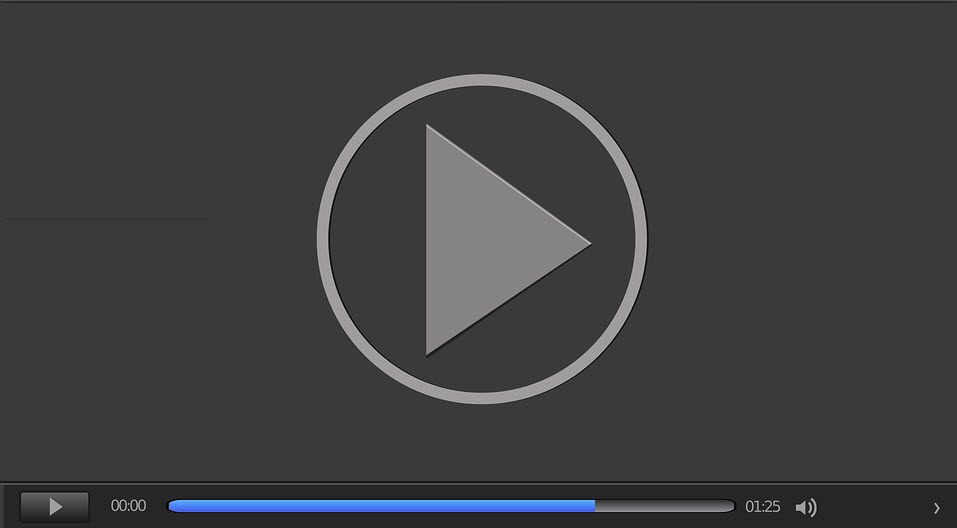 Many residential clients are business owners, executives, or investors who could benefit from commercial real estate expertise, but these opportunities are often missed. Learn how to better serve these clients by asking the right questions and making the right connections.
Description: When serving their clients' housing needs, residential agents often encounter business owners, executives, and investors who have commercial real estate needs as well. Make the most of these opportunities by learning how to serve these clients' needs within the guidelines and ethics of the real estate business. Topics covered in this three-hour course include:
Differences in residential and commercial cultures
How to identify opportunities to serve commercial real estate clients
Typical issues addressed in commercial lease transactions
Understanding and explaining "the math" from the landlord's and tenant's perspectives
How to navigate a typical lease transaction
We'll conclude by discussing three real-life case studies—complete with lessons learned—and next steps to take toward leasing a commercial space.
CE Hours: 90 min. to 4 hrs.

Commercial Real Estate at Transwestern
"If I had to pick one real estate continuing education speaker to learn from for the rest of my career, then I would – at no hesitation – select Ed Riggins. Leveraging decades of commercial real estate transaction experience and a God given talent for story-telling, Ed captivates industry practitioners by using clear communication skills, effective "teaching moments," and his brilliant sense of humor to keep audiences entertained and engaged. After four consecutive days attending Ed Riggins' class, I left so well informed that I felt it necessary to recommend Ed's services to another industry organization for the benefit of their members.."

Vice President at ICON Commercial Interests
"Ed Riggins is a fantastic corporate speaker and offers a unique and interesting experience every event. I make a point to attend his seminars and engagements whenever he comes through town. Ed is very knowledgeable about corporate real estate, relationship building, and negotiation. More importantly, he does not shy away from a deep and meaningful discussion while relating the business world to real life. Ed actively encourages participation and seamlessly dances between serious discussion, lighthearted banter, and depth rarely seen in this type of environment. I promise you that you will learn something, think deeply, and laugh often when in his audience."

Partner at Carr, Riggs & Ingram
"Ed and I have known each other back to the early 2000's. In that time he has developed a second or sideline career in public speaking in which he draws from his many years of business negotiations from his current primary career in commercial real estate. He has honed his craft through diligence and persistence. I have co-instructed continuing "ed" with Ed, worked on mutual client assignments with him and I have had him speak to the Real Estate Section of the GA Society of CPA's and the National Association of Real Estate Companies. He is both entertaining in his delivery and is an interested and engaged transferor of knowledge and experiences."
Book Keynote Speaker Ed Riggins For Your Event!